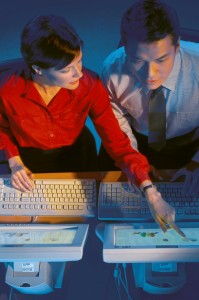 If you are looking for a complete outsourced I/T management solution, then look no further.  BL&S Technologies, LLC has been managing networks for many organizations for over 10 years.  We have worked with both very large and very small companies and many non profits. 
If you are not familiar with a managed solution,  this service can completely eliminate the need for any onsite I/T staffing.  All network operations and system support will be done remotely.  Almost any problem can be resolved with a phone call and remote access.  If the need arise that we are required to be onsite, then we be there quickly and solve the problem.
Please give us a call and allow us to develop a plan that can fit your needs.